NES Health not only provides you with powerful bioenergetic wellness solutions. It also provides you with powerful business solutions to help you more easily run a successful practice and help more people regain their energy for life. Here's just an overview of how we help you to succeed with our platform.
Your Own Website
We've built a beautiful website for you to use. It is fully responsive, which means it looks great on any device.
The site explains all about bioenergetics, the NES Health scanning technology, Infoceuticals, and miHealth. It also explains our powerful lifestyle program, which educates your clients on healthy living and encourages them to get active in their wellness process with practical steps they can take.
Importantly, as we expand what NES offers, we can provide with content for additional products and services as well. This way, if you want to focus on helping clients rather than building websites, you have a solution in place.
Your site also includes an "About Us" page that you can customize.
Your Own Practitioner Profile
We attract hundreds of potential clients to our practitioners every month, and we're committed to attracting many more.
When you complete your certification with NES Health (by purchasing a license to BWS and completing our Foundation training) and remain an active practitioner with us, you get a free profile page in our locator so clients can reach out about your services.
We are eager to see our practitioners succeed, as you'll see throughout this page, and want you to take advantage of this tool.
As we expand the included features of this profile, you will automatically benefit from those upgrades as well.
Referral Links & Lead Magnets
Often, attracting people into a business involves giving value before asking someone to invest in products or services. To do so, businesses spend a great deal developing "lead magnets" -- like free ebooks, or recipes -- to give to those who sign up for a mailing list.
We've done all this for you in a massive way. We've put together:
Films
Articles and podcasts
Recipes
A free ebook
Imprinted music -- this beautiful and soothing meditation / Yoga type of music carries proprietary NES Health "information" on the sound waves to help promote emotional balance and healing.
When they experience all of this, they start to experience the bioenergetic lifestyle and become more interested in bioenergetic products and services.
You can give all of this away for FREE by simply giving out your unique referral link. When anyone signs up for an account to enjoy all these free benefits ... they sign up as YOUR client! This way, if they buy any products, you earn from the retail markup. If they want to hire services, yours will be right there for them to invest in.
Best of all, when someone sees all the value they've gotten for free, they can give your link out to others and share that same value with the people they know ... helping your business to grow!
Free Sample Scans
Now that you've given away free accounts, wouldn't it be great it you could let someone sample what it's like to engage in your bioenergetic services? Now you can!
If you wish to make this available (completely in your control), you can let your clients scan by voice (no equipment cost or shipping delays) right inside their free portal account. And you can choose any selection of screens that YOU want to show them for free.
Built-in videos explain what they're seeing on each screen. Nearly everyone easily sees themselves in our powerful scan results. When you give them a sample, we know they'll be hooked. And that's when many will be interested to take the next step by hiring you for full results!
Personalized, Imprinted Meditations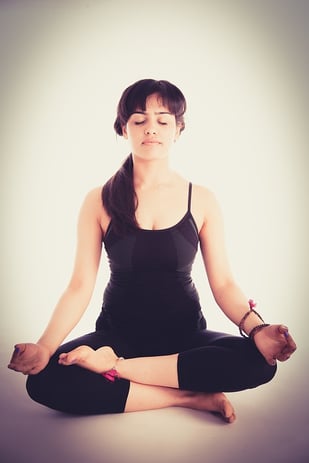 While this tools requires our Life Journey screens (available with our BWS+ system, or as an add-on to our base package), we have to mention it. Because this allows you to sell something incredible ... even to those who have only done a sample scan if you wish!
This means you could be earning money while you sleep by making NES Health a part of your business!
Based on scan results, we take the Virtues and Beliefs someone is most ready to make a shift around, and we produce a completely personalized meditation (around 15-20 minute long) supporting them on those items. This is an audio file they can play from their scan result online, or that they can download and listen to any time.
Being personalized to their specific subconscious needs, this is already extremely powerful. But then we do something completely exclusive to NES Health: we imprint corrective information into the meditation to help them make these inner shifts.
This is a tool unlike any other to help in personal development. We point to those areas most ready for progress in someone's life, then we give them the personal guidance and energetic support to make that progress. Incredible -- and as a NES Health practitioner, you can sell these meditations to people around the world.
Intake & Follow-up Forms
You always need information about incoming clients – what are their lifestyle habits? How are they feeling? What are their symptoms? What are their goals? This helps you know what to address with them, show them how their scans connect with their concerns, and more. It's the foundation to good coaching.
Simply assign any new client an intake form and they can log in any time to complete it. Their answers are stored in their profiles, so you know exactly where to find them for review. (No more storing paper files!)
We thought through all the questions that could be asked of an incoming client and boiled it down to what was really critical, getting you the information you need without overwhelming clients. (But you can add your own questions as well.) To make it even easier, we built as much as possible around checkboxes and drop down selections so you get an incredible amount of information from just about 20 minutes of your client's time.
On top of that, we can automatically send follow-up forms 28 days after each scan to track the changes people are seeing when they're taking Infoceuticals. (Or you can do this manually. Your choice.) Have their symptoms changed? What about pain, energy, or overall health levels? Questions connect directly back to the Intake form (though follow-ups should take 5 minutes or less to complete), so you can track progress over time.
Best of all, we'll continually work to make this kind of data accessible and easy to understand so it has real meaning for you and your clients. And while protecting personal data, we'll be able to look at this information across all clients to see what makes the biggest difference … and in what situations. This will let us give you deeper insights and drive innovation to get you better results.
Messaging
Between appointments, clients sometimes need support, and we make it easy for you to stay in touch. Inside your portal is a messaging app so you can track all your conversations with any client. You can even use this inside a smartphone browser so you're easy to reach at any time without giving out your personal phone number. So if clients have questions about how to take Infoceuticals or something they're experiencing, you can quickly give reassurance and guidance.
Client Shop
When clients log into their accounts, they will see a client shop where they can buy additional Infoceuticals, our miHealth device, our lifestyle course, and other curated wellness products from which you will earn on every purchase. In short, you have a store that is stocked for you, that takes orders and handles deliveries, and you simply enjoy the growth of your business as a result.
We're Here to Support You!
As you can see, we're hard at work helping you to achieve greater levels of success for your business and your clients. We have a proven health system with countless testimonials from around the world, and now we're expanding our solutions for helping you to reach the rest of the world with the power of bioenergetics.
Learn More Today