At this critical moment in our world, it's time to boost your immunity and restore your energy for life!
Energy 4 Life by NES Health shows you how to rapidly start raising your energy levels, how to restore your body's communication to empower the body's natural healing abilities, how to assess the root cause of low energy and other health issues in just seconds; all with revolutionary technology and 1-on-1 guidance along the way!
Low energy is NOT ok and
it's not something to ignore.

We've all at times felt like were just simply getting by, simply surviving. Low energy is a thief of live and a thief of living! That's why our goal is to help humanity restore its energy for life, one person at a time.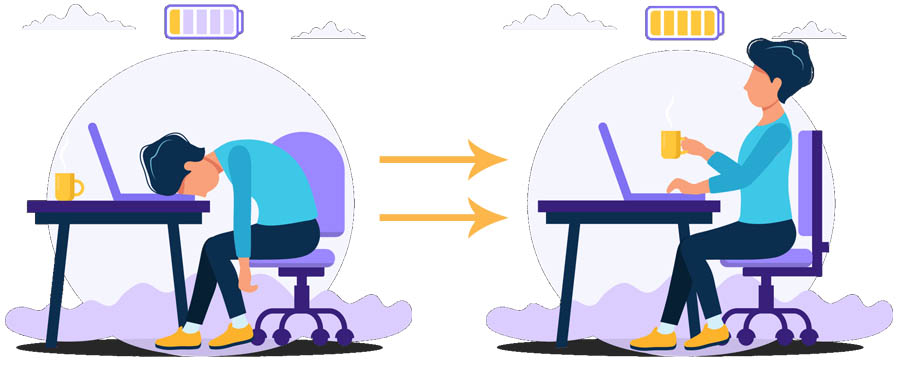 We have an incredibly powerful and fulfilling approach to doing this. Here's how it works in two simple steps:
Recharging Your Body Battery. Your body stores energy that needs to be recharged on a regular basis. Our book, Energy 4 Life, (available for free inside your account) gives you many ways of doing this at no cost; resulting in a quick road to feeling better.
Restoring Your Energy Control System. Your body's energy also needs to be optimized. Learn how from our professional coaches; who will walk you through a scan without needing to leave home and suggest how you can promote the state of your energy control system, supporting communication and the flow of energy throughout the body.


Start your journey now, when your health is more important than ever!
Your journey to abundant energy for life starts today with a one-time payment of just $297 US. You'll be able to get started quickly and receive:
Our proprietary scanner - shipped to your home
One session with a coach, who will explain everything about your scan results + determine which Infoceuticals will best support your energy and wellness
Credit for 5 Infoceuticals (shipped to you following your appointment)
Access to our Energy 4 Life Portal including a wide range of content supporting your journey such as digital downloads, full-length movies, video lessons, imprinted music, bioenergetic recipes, and more.
Many people are currently using Energy 4 Life to reduce stress, boost immunity, and take control of their health now during this pertinent time! Begin today by clicking here to begin creating your account and purchase.
*Please note that our warehouses are open — globally. NES warehouses on 3 continents remain open and continue to fulfill shipments of all products. You can rest assured your products will be clean and sanitary when they are shipped to you.